Lincoln BIG Bus Deals Terms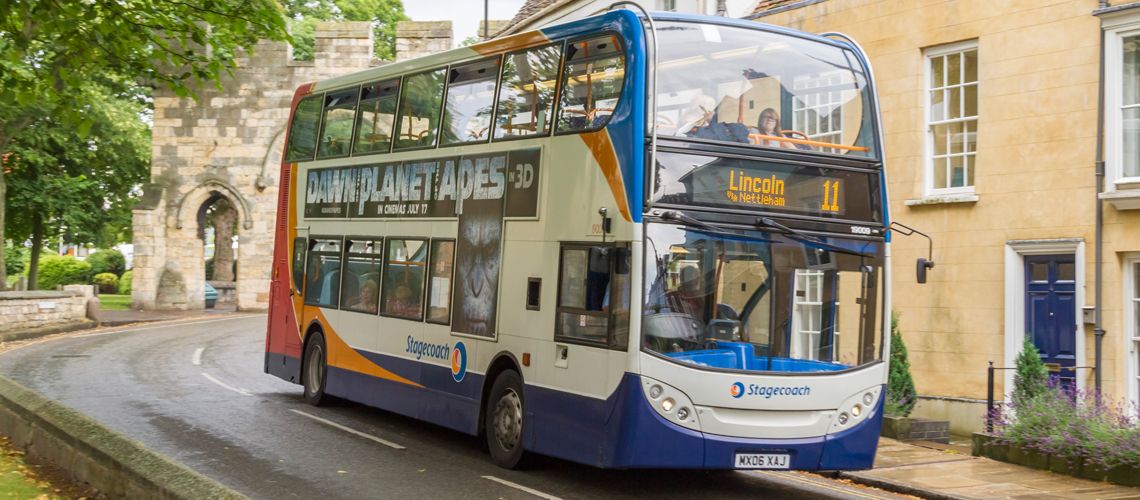 Get in touch
For more details about the Lincoln BIG Bus Deals, contact the team
Please read the terms and conditions of the Lincoln BIG Bus Deals carefully before proceeding with your application.
Lincoln Business Improvement Group Bus Pass Terms and Conditions
You can only join the Lincoln BIG Bus Deal if your employer is within the Lincoln Business Improvement District.
Inner Pass is valid on any Stagecoach bus service within the Lincoln City boundary, including North Hykeham, Waddington, Branston, Washingborough, Heighington, Skellingthorpe.
Outer Pass is valid on any Stagecoach service where the boarding or alighting point is within the Lincoln City boundary and no changes enroute are involved.
You must show the bus driver your photo-ID card along with your BIG Bus Deal card every time you travel on a Stagecoach bus for the pass to be valid.
You are not tied into the scheme, but we would like you to consider the BIG Bus Deal as a long term option. You must give one calendar month's advance written notice to cancel your card and return it to us. Failure to do so will leave you liable for the remaining cost of your card.
All commuter plans are reviewed on an annual basis and any increases will be notified to Lincoln BIG Bus Deal card holders at least one month in advance. Stagecoach will endeavour to keep the cost of travel as low as possible.
The fee for the pass will be taken in advanced monthly payments via direct debit on 1st of every month until notified otherwise until further notice.
If a direct debit payment is not received, your pass will not be valid and you will be liable for the full remaining cost of your buss pass and any fines associated with non-payment, and to re-join the scheme, you will be required to pay a re-submission fee.
You must notify Lincoln BIG if any of your contact details should change.
Payment for your pass must be received before you are issued with your pass.
Payment for your application for a pass must be made at least 14 working days before the end of the month you apply.
If your payment is unsuccessful, you will receive an email reminder from Lincoln BIG, failure to make payment for your application will result in your pass not being valid. You will not receive any further notifications regarding your pass resulting in it being cancelled. You will be required to re-apply via the website. This application will incur a re-subscription fee.
You will need to renew your BIG Bus Deal Card annually before the expiry date. We will also send details at this time.
In the event of losing your BIG Bus Deal Card, please contact the team at Lincoln BIG as soon as possible on tel: 01522 545 233 or info@lincolnbig.co.uk. There is an administration fee of £15 to produce replacement cards.
All bus passes must be collected from the Lincoln BIG office at The Terrace, Grantham St, Lincoln LN2 1BD, unless otherwise agreed with the Operations Coordinator.
You must notify Lincoln BIG if any of your contact details / employment should change