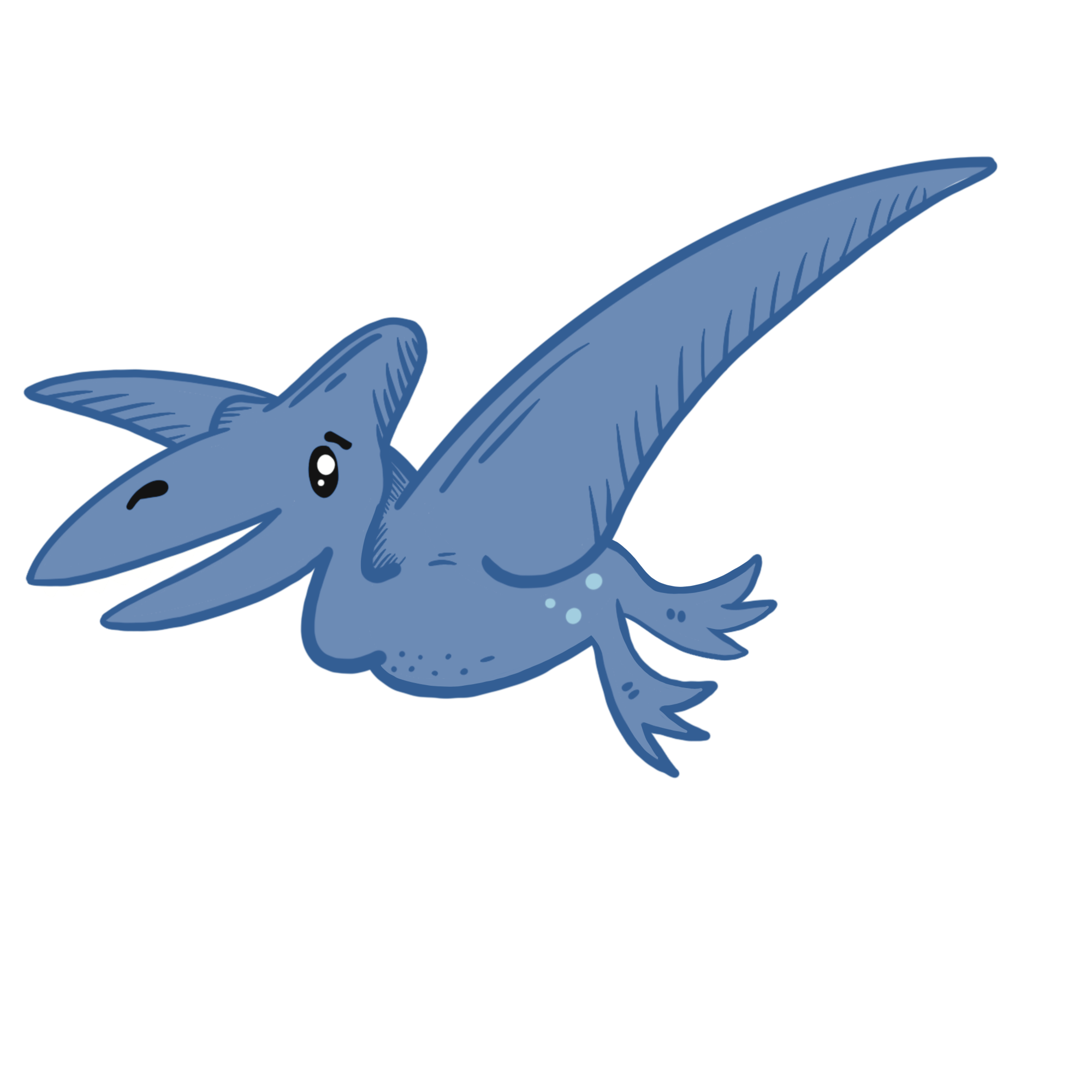 DINO City
A custom-built dinosaur attraction is coming to Lincoln! Get ready to unearth an amazing T-Rex fossil at our Dino Dig site and visit various businesses on the Cornhill Quarter for fun dinosaur themed activities.
Dinosaurs have taken over the city!
Are you ready for some pre-historic fun?
Lincoln BIG are delighted to announce that a custom-built dinosaur attraction is coming to the City Centre this Easter.
From April 1st – April 16th there will be a range of dinosaur themed activities, events, and street dressing (including dinosaur footprints and three caged dinosaurs hidden around the city from the 8th March) to get everyone involved.
Get ready to unearth an amazing T-Rex fossil at our DinoDig site and say hello to the Dino Rangers & the baby Rex at the meet and greets. There will also be an amazing lifelike animatronic T-Rex at the Dino Paddock, but approach with caution…
Download the DINO City leaflet HERE and visit the official FB event page!
Inspired by his son's love for dinosaurs, Ben Webb (Managing Director at Immersive Hire and Founder of DinoDig) wanted to create a pop-up event space that was fun, inspirational and unique. He designed the attraction to have something for children of all ages to enjoy.
Ben added:
I think the fossil pit will be popular and we're providing small wooden brushes for the guests to unearth our impressive complete T-Rex fossil. We've also got some fun face-hole photo boards and we'd love guests to tag us in their pictures using @dinodiguk #dinodig! We're hugely excited to be debuting this pop-up attraction in Lincoln and we can't wait to see guests enjoying a truly immersive experience.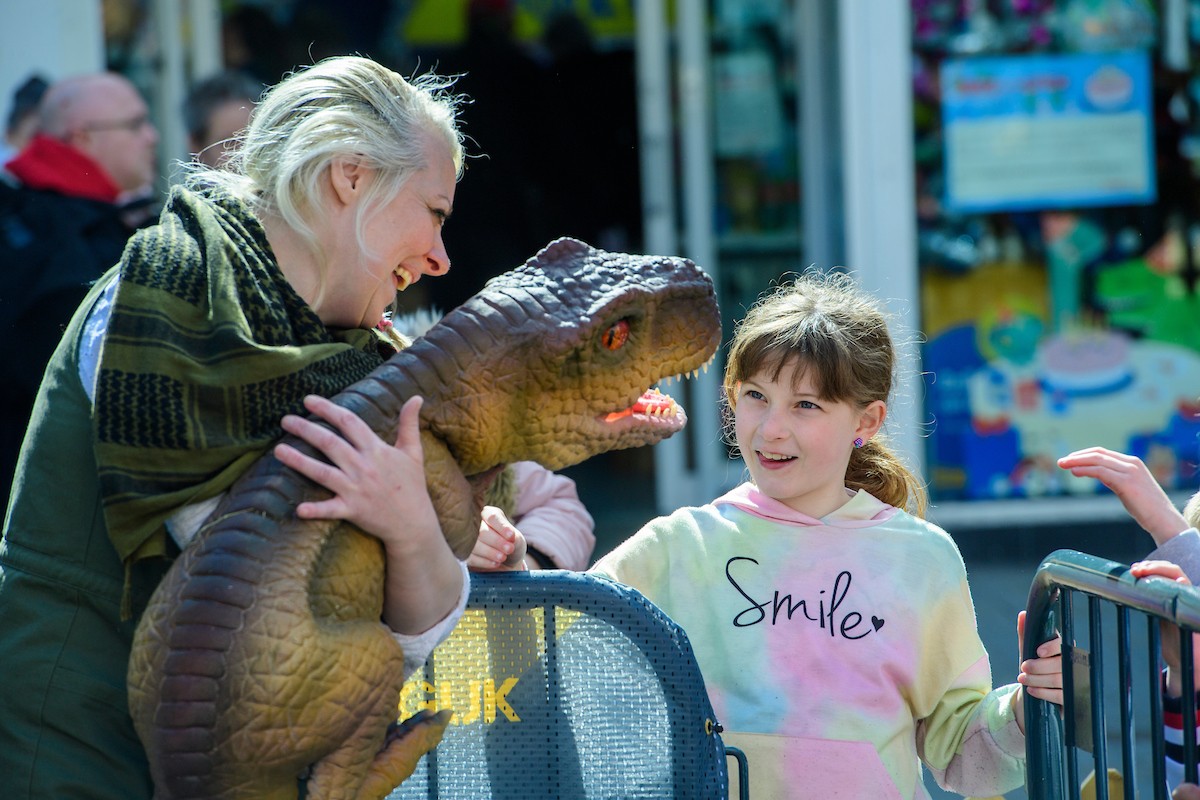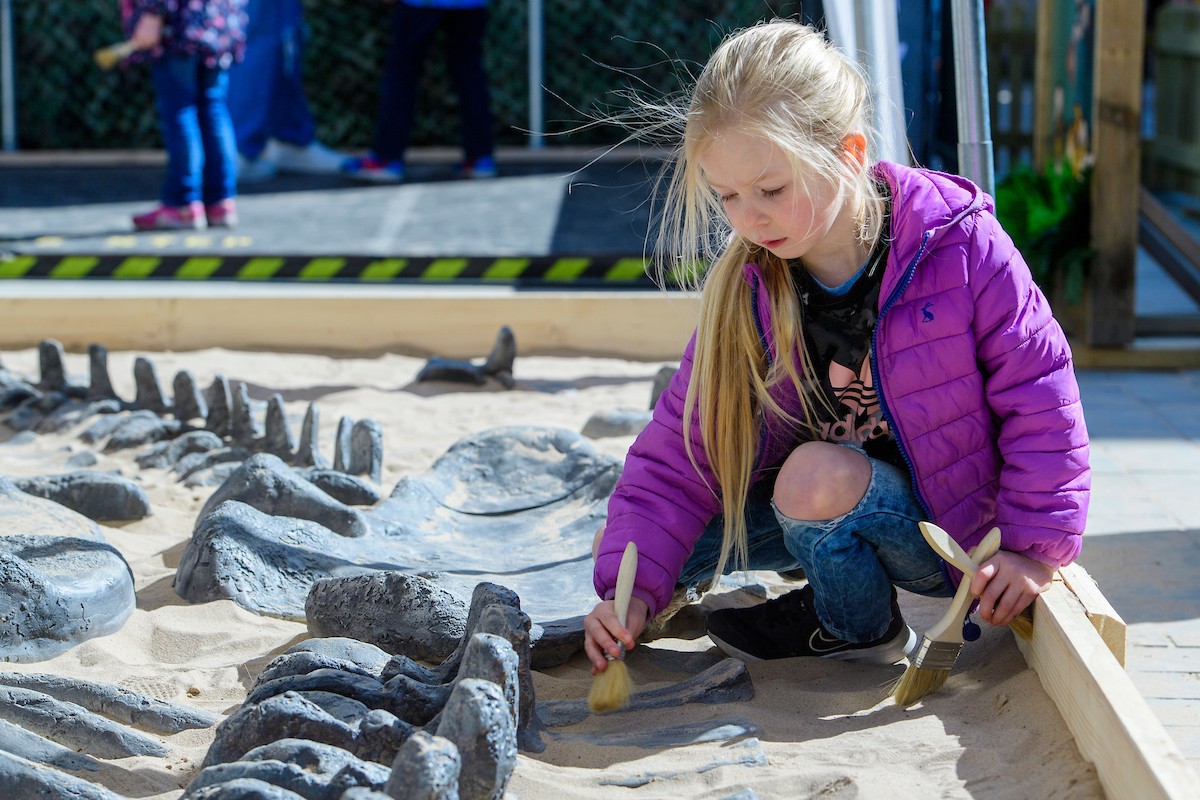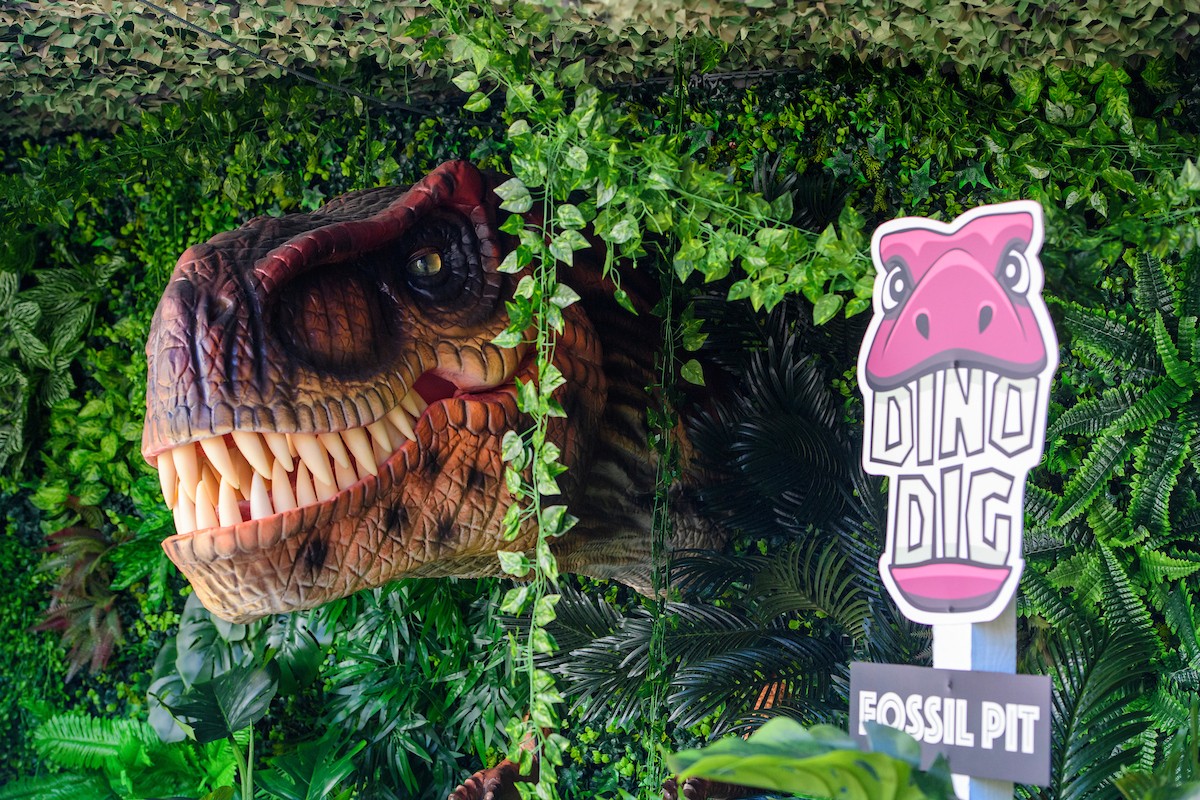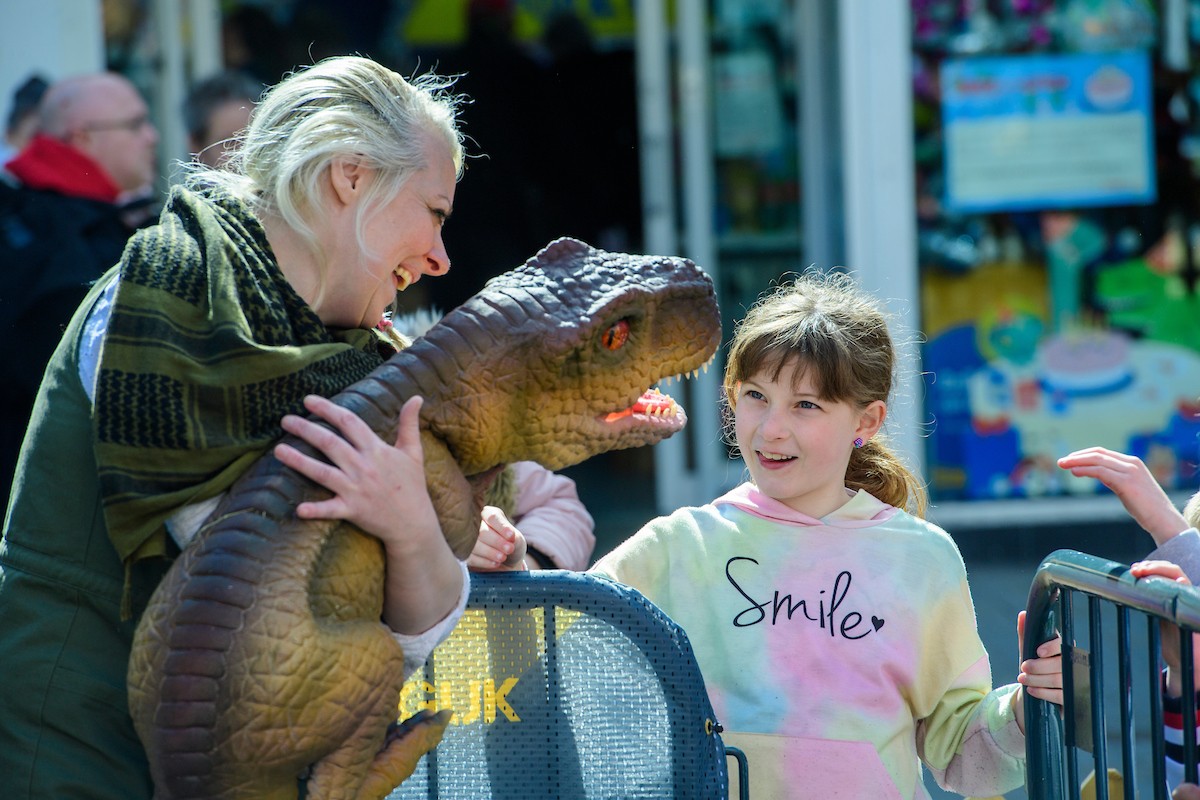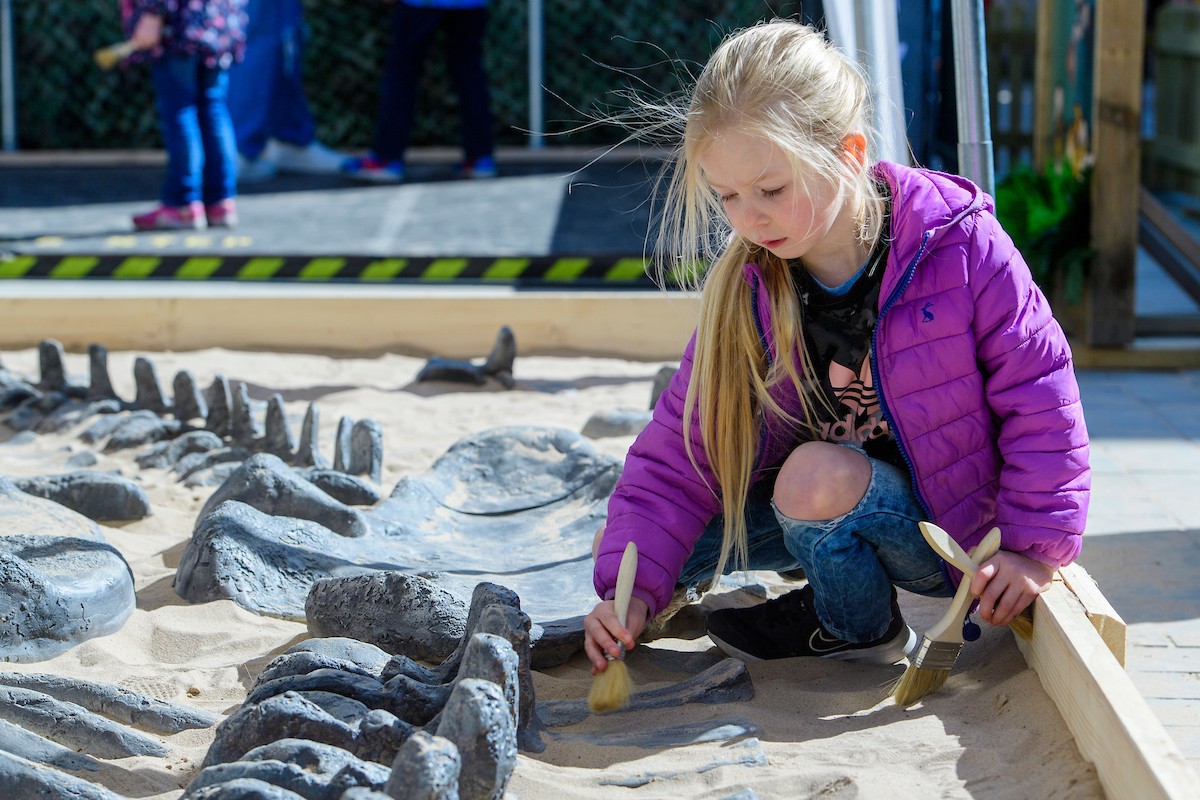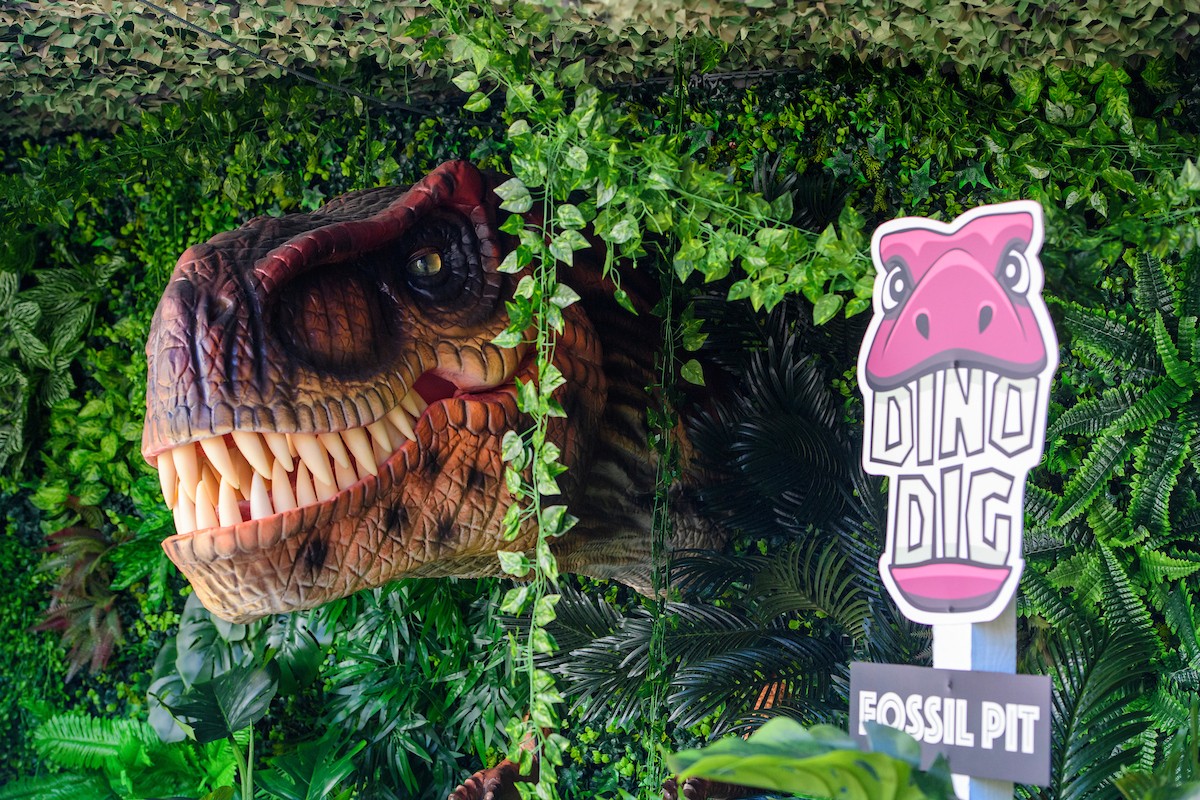 There are also three caged dinosaurs located in the city… can you find them all?
Hint: Check out the map on the leaflet!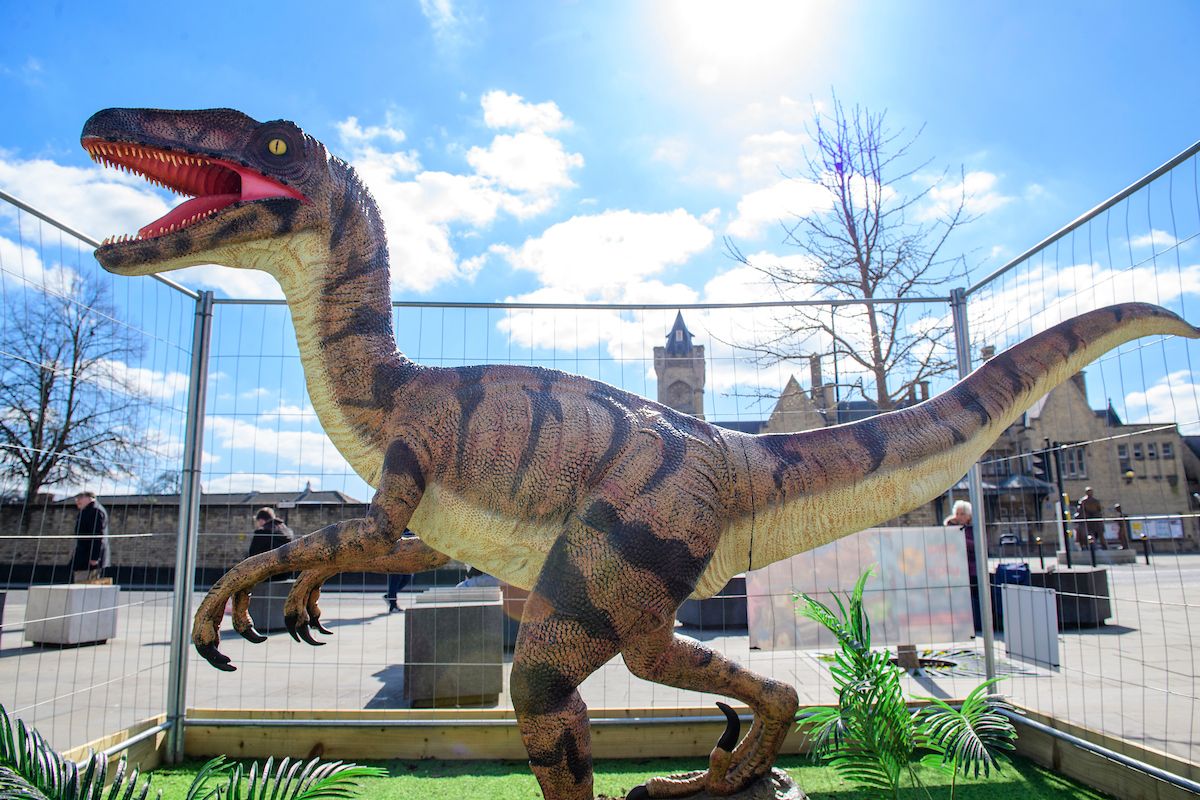 Lush, Lincoln will be present at the DinoDig site on the Cornhill Quarter providing the opportunity for everyone to make a comforter dino bar on the 1st, 8th and 15th April, 11am - 2pm. Please note, this event is first come, first served.
Lincoln will also experience a 'Dino's on the Loose' immersive storybook created by artist Sian Ellis.
This is a free self-guided trail across Lincoln's Cornhill, with 8 dinosaurs to track down.
Sian Ellis, artist and illustrator said, "At each stop you'll find the entertaining escapades of some escaped dinos, each adventured designed in partnership with each of the businesses".
Sian went on to say:
I'm really excited to be working with Lincoln BIG and business around the Cornhill Quarter to deliver the fiercely fun Dinos on the Loose trail over the Easter break. The trail runs as part of a jam-packed programme of dinosaur activities which will offer families a great free day out.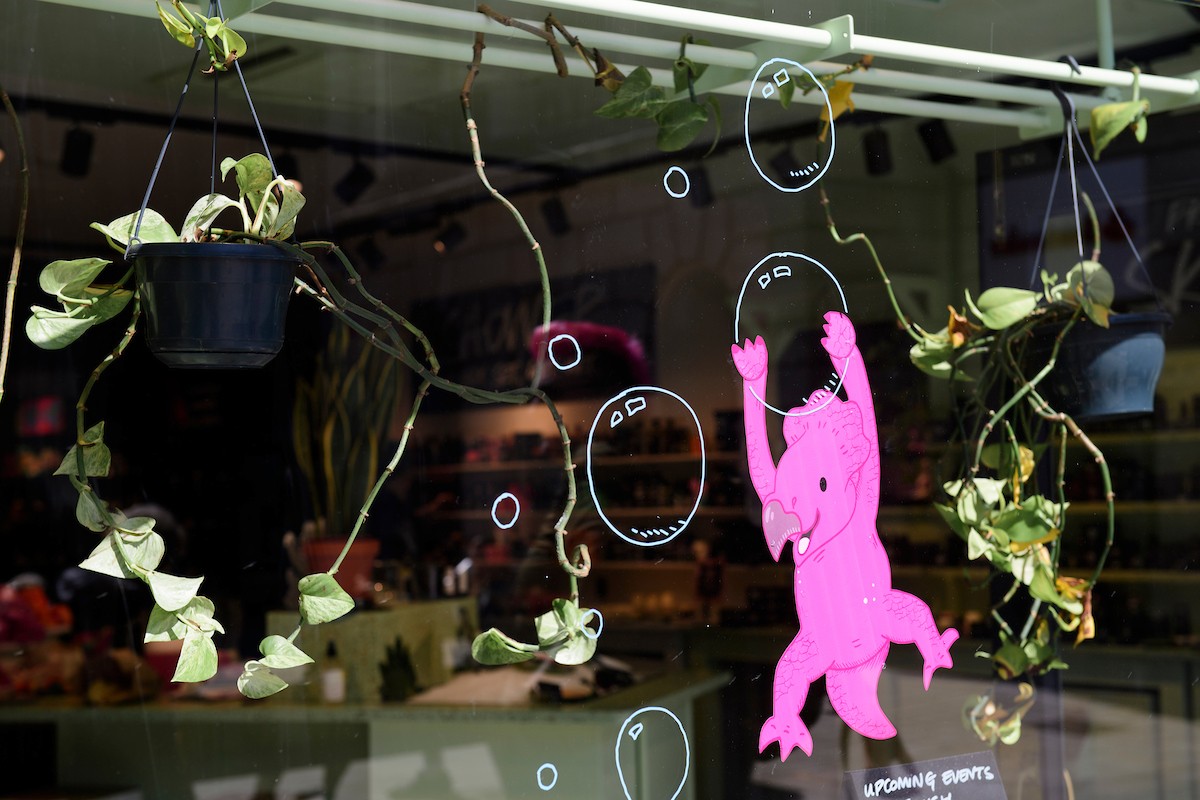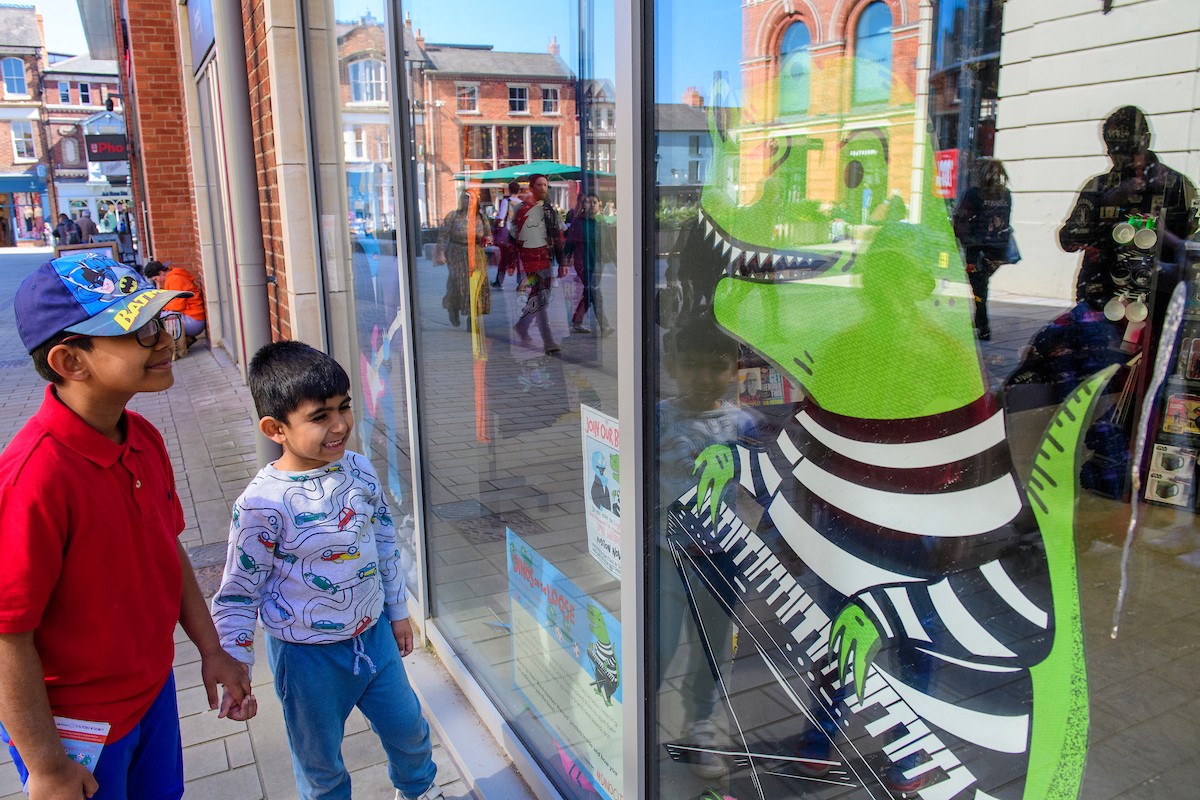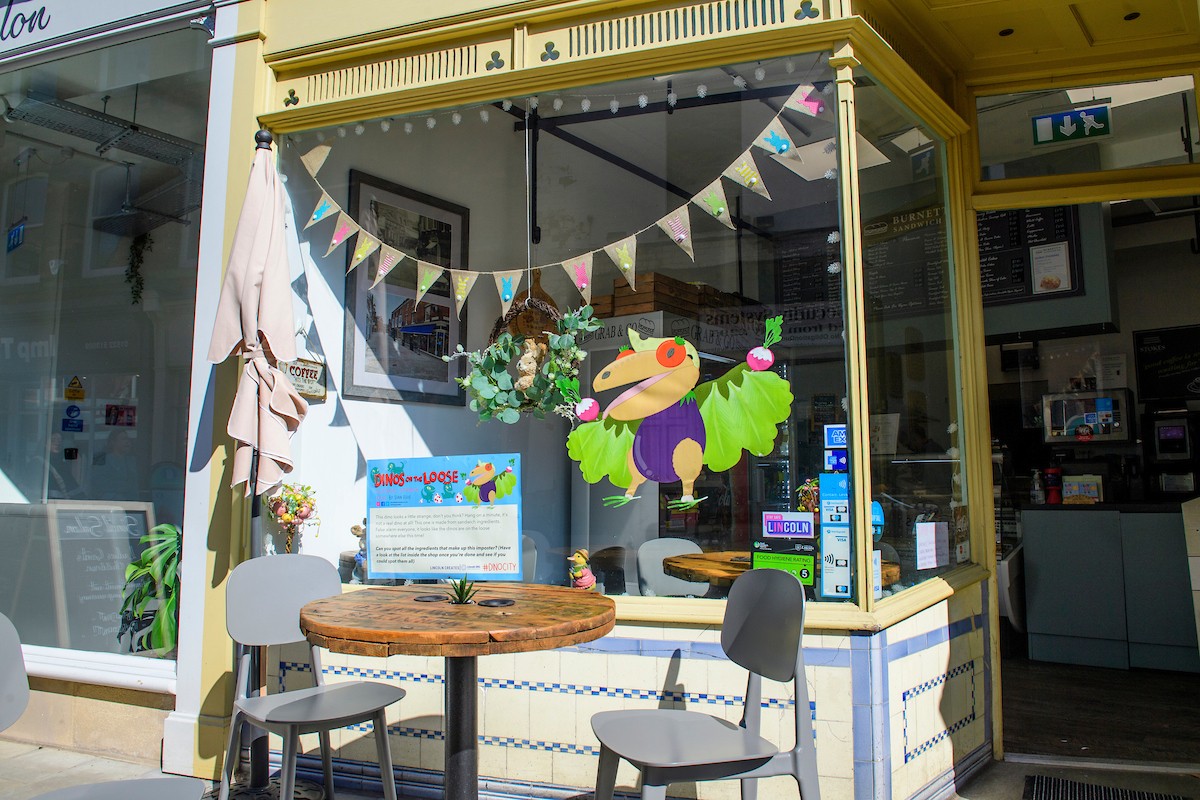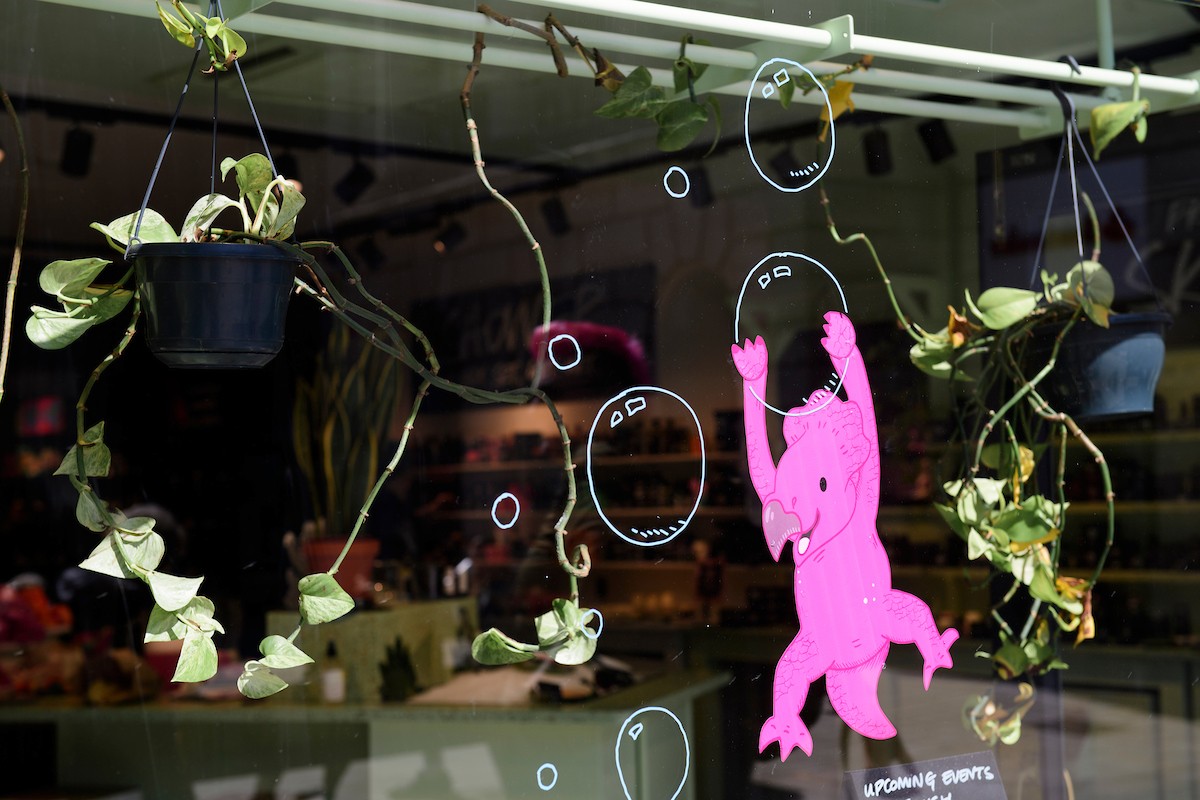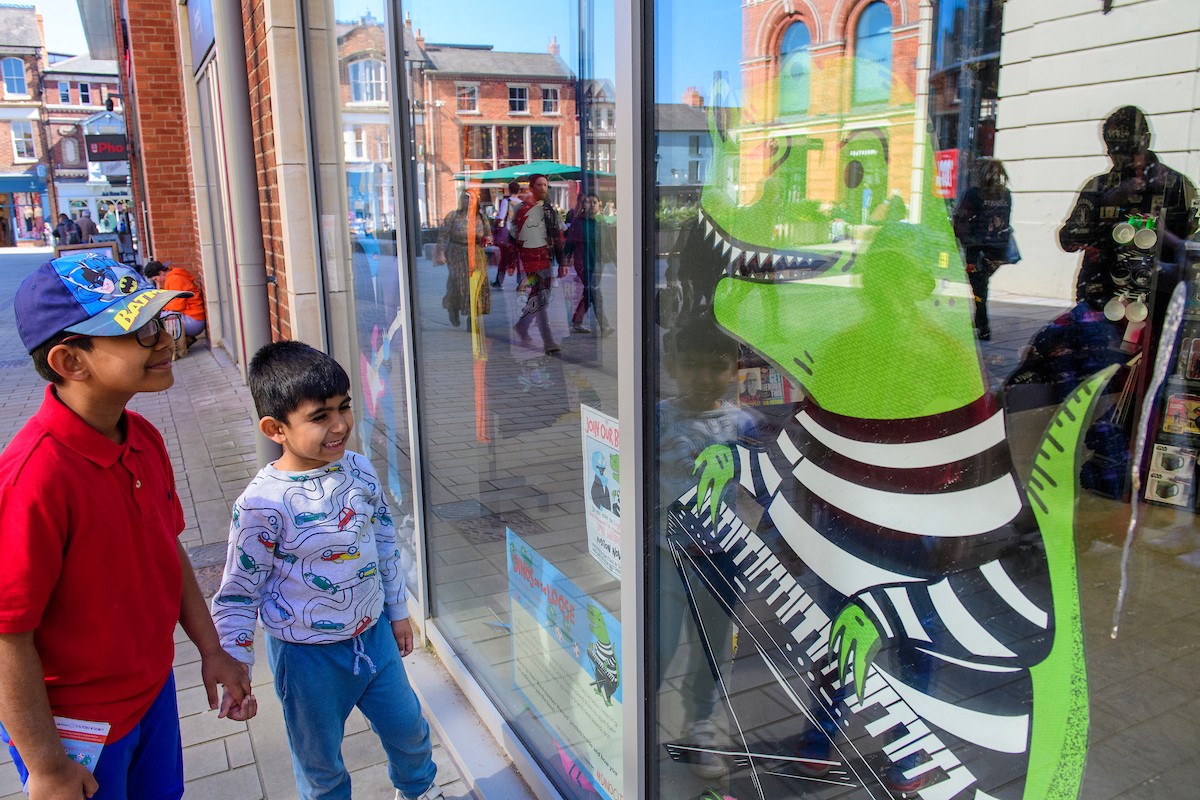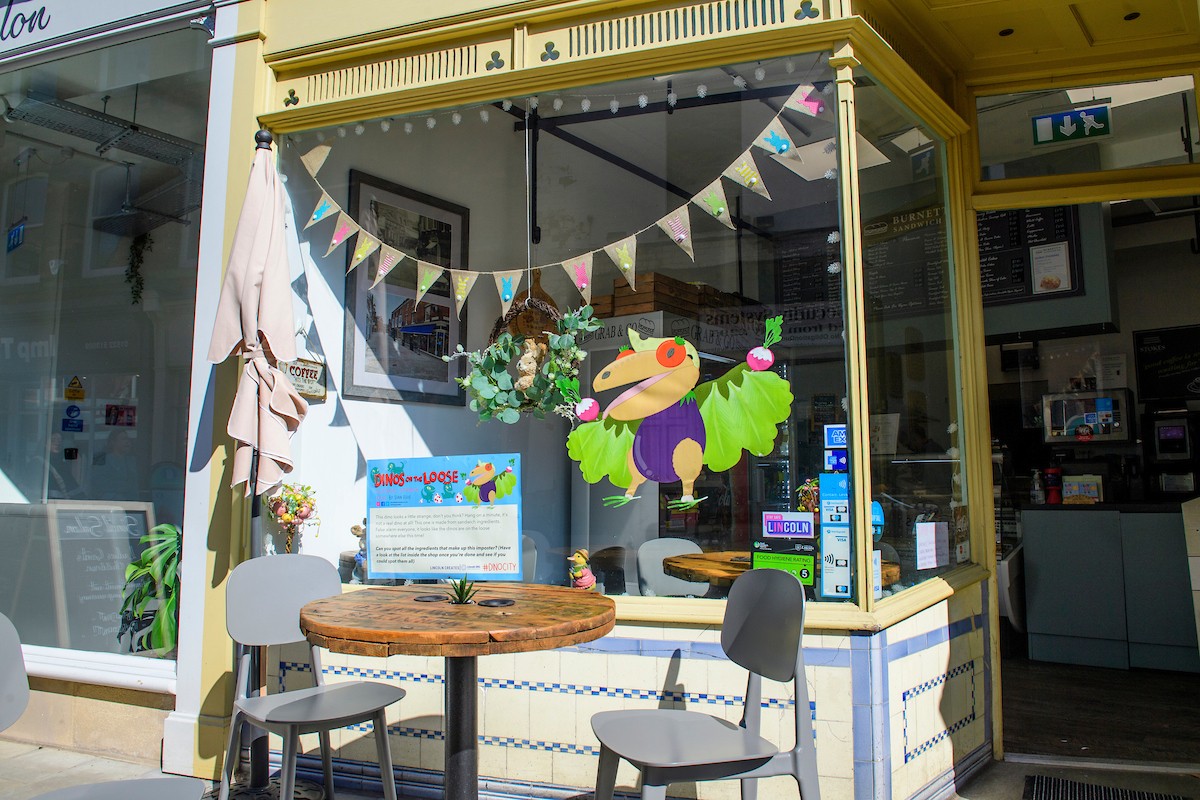 Lincoln BIG are also teaming up with LoyalFree and encourage everyone to download the app for FREE and check in at each dinosaur location for the chance to win a roar-some prize!
The Dino's on the Loose project has been made possible with the support of Lincoln Creates, which is a Lincoln BIG initiative supporting new creative art projects in Lincoln City Centre – promoting collaboration between artists and local businesses. Following her successful application to the programme in August 2022, Sian was awarded a grant of £2,473 from the Lincoln Creates fund. We'd like to thank the businesses involved in the project, including Lush, Joules, Doughnotts, Sharpes Sweets, Tortilla, HMV, Card Factory and Burnetts Sandwich Co., without their involvement and support, the project couldn't take place.
Lincoln BIG look forward to animating the city, bringing vitality and life to the High Street during Easter as everyone enjoys the prehistoric fun!