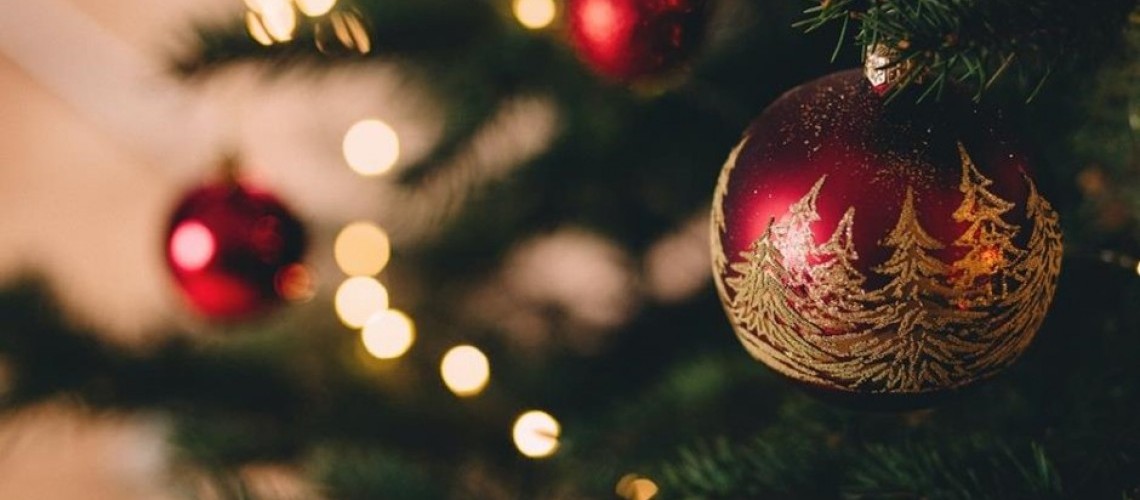 Christmas in our city
Lincoln BIG is determined to make 2020 a Christmas to remember – for all the right reasons
The team at Lincoln BIG have been looking for festive activities and events that will keep everyone safe and encourage visitors to the City Centre.
Over the next few weeks different sights will be seen across the city. A large illuminated Christmas present has been delivered to High Bridge providing a perfect selfie opportunity for young and old alike. The Christmas present will complement the elf on the log in St Marks garden, the postbox for letters to Santa at the Visitor Information Centre and Christmas trees which have been installed across the city to bring a smile to everyone's faces.
In a prelude to next year's IMP Trail, smaller Imps in festive colours will be spotted in different locations around the city in the lead up to the big day. Families are encouraged to 'Glimpse the Imp' and check them off using a list of their names downloadable from Lincoln BIG's website. The Imps will move around different venues under cover of darkness and as daylight returns will reveal their new locations, peeping out at passers-by.
Visitors to the city can enter into the spirit of 'Glimpse the Imp' by purchasing their own Imp from the Visitor Information Centre in Castle Square as well as St Barnabas' shops in Lincoln. These Imps can be painted at home, and then hidden in locations around your house, giving children and those young at heart the opportunity to play 'Glimpse the Imp' at home. Suggestions for playing the game are available from here on our website or in printed form at the Visitor Information Centre and St Barnabas' shops.
Families in Lincoln will be able to bring the 'Christmas Spirit' to life with an interactive Christmas trail around the city centre from 4th December to 4th January. 10 Christmas Spirit characters will be hidden in business windows across the city for children (and adults with a smart phone) to find. When families scan each character's unique QR code the character will burst to life with an animation on their smartphone and they'll learn their names, stories and gather clues. It's completely free for families and groups to take part in and they win a heart-warming Christmas e-book at the end.
More information on the Christmas Spirit trail is available from here.
Lincoln BIG Chief Executive, Sarah Loftus said: "The Covid pandemic has changed all our lives, but we are determined that this Christmas should be as magical as possible for everyone. We have been conscious that we have had to limit our activities this year in order to keep everyone safe, but are really pleased that over 40 local businesses have been involved directly in these festive events and activities."
Lincoln has a wide variety of great businesses and to encourage people to come into the city to use these businesses we are launching a campaign 'IN Lincoln'. This will be seen in different places around the city over the next few months from banners, shop windows, social media and being promoted by ourselves and our partners, Visit Lincoln and the City of Lincoln Council. Sarah Loftus commented: "Lincoln is a great city, and we want to shout about the opportunities that it presents for residents, businesses and visitors alike".
All the events and activities organised by Lincoln BIG can be found on our Events Calendar here or on Visit Lincoln's website here.
If you'd like to be involved in this campaign or any other Lincoln BIG events and activities, for more information, please contact Sarah Loftus on (01522) 545 233
Photo by freestocks on Unsplash