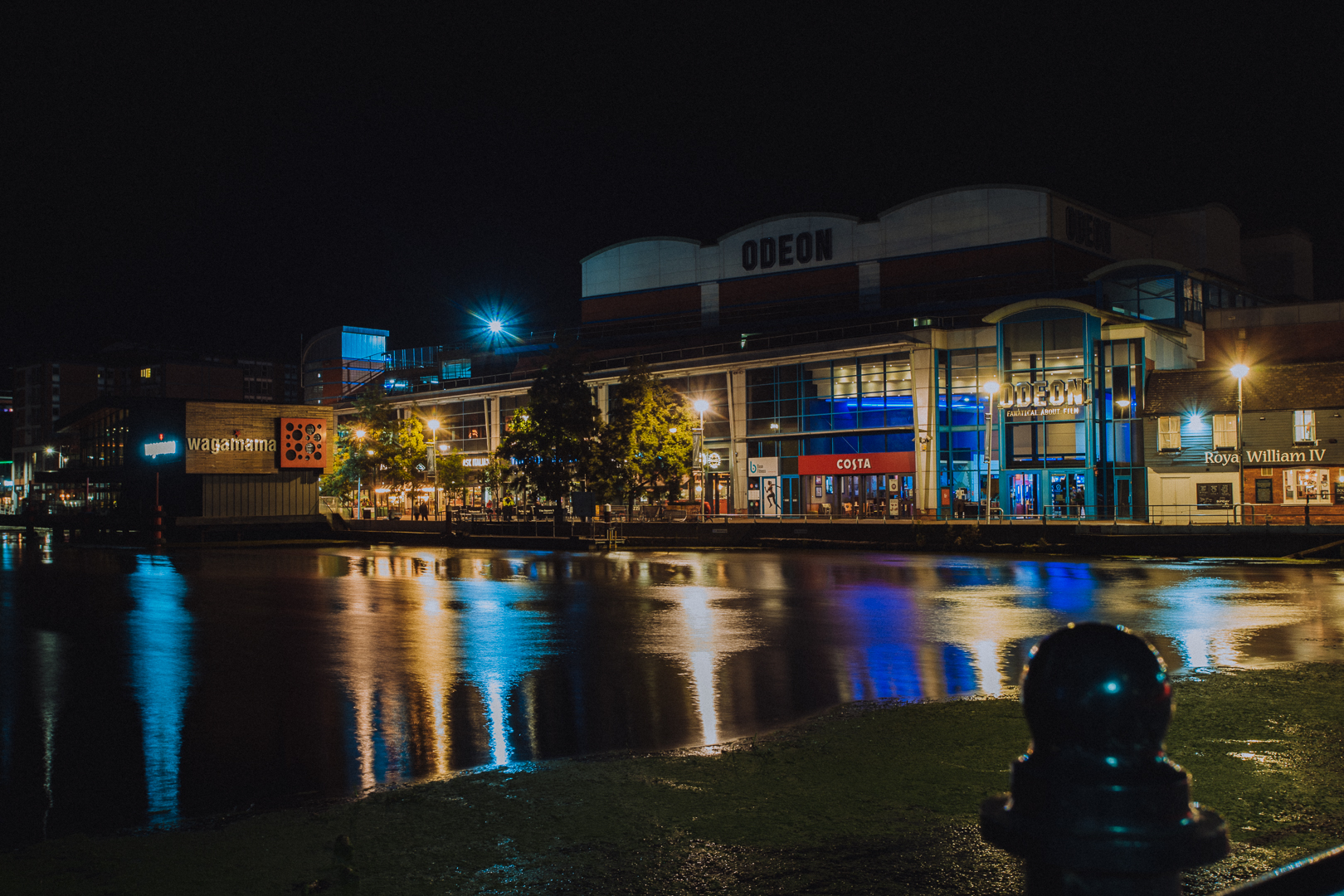 Lincoln BIG work with all city centre partners to ensure everyone visiting, living and working in the city enjoy a safe experience. Some of the programmes and schemes that we are involved in can be seen below.
Evening Ambassadors
City of Lincoln Council, alongside Lincoln BIG have launched a new Evening Ambassadors scheme as an added safety measure for anyone who feels vulnerable when walking through the city at night. This project will run until March 2022.
Funded by the government's Welcome Back fund and led by Lincoln BIG, the new ambassadors are in place to be the 'eyes and ears' on the streets.
ONYX Event Management, which is supplying the city with Evening Ambassadors on behalf of City of Lincoln Council and Lincoln BIG will provide this service for four months while further CCTV cameras are installed in key areas of Lincoln.
Evening ambassadors are an extra level of protection in the city and are around to:
Meet and greet people as they arrive in the city centre, providing information on facilities available to provide added value to their visit.
Displace the fear of crime by escorting vulnerable people back to their cars/hotels or by putting them in a taxi etc.
Be aware of the current safety schemes and campaigns that are currently running in Lincoln and nationally, that are available to people.
The ambassadors will also provide a highly visible uniformed presence that acts as a deterrent for crime and anti-social behaviour in the city. They will work alongside police, however, are not a replacement.
They will patrol primary and secondary violent crime hotspots – with a particular emphasis on transport hubs (including car parks and taxi offices), fast food outlets and pedestrian routes out of the city centre.
Coordinating Security
Lincoln BIG, look to coordinate and work with partner agencies and all involved in the Night-time economy to make Lincoln a fun, vibrant and safe night out for all.
An encrypted radio system is also available from Lincoln BIG. This gives direct access to CCTV staff, Street Pastors, Door Staff and other venues that operate a radio, for less than £4 a week. Free radio training is also offered to all venues, their staff and the door security companies that work there. For more information contact Marion Cooney, Hospitality Manager via email. Access to the online DISC system and an app to accompany the site is also available to Lincoln BIG members.
Pubwatch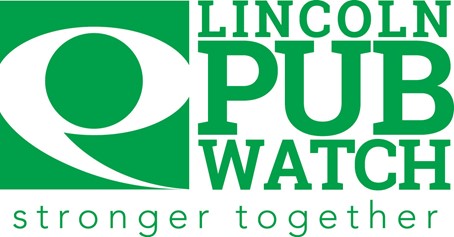 Lincoln offers a professionally run 'Pubwatch' scheme to city centre venues and uphill venues. Meetings are held every 6 to 8 weeks. Pubwatch Banning notices can be issued to offenders if a majority vote is given, preventing them from entering Licensed Premises. Individuals who continue to break Pubwatch Banning Notices can be put forward to the City of Lincoln Council Anti-Social Behaviour Team. The Lincoln Pubwatch scheme is run independently by its members.
Safe City
In association with EMAS Lincoln BIG have placed defibrillators in various locations throughout the city in bars and hotels. The defibrillators are very easy to use and have already been instrumental in saving lives.
Defibrillators are located at the following locations across the City
Cube and Triangle, 40 Silver Street, Lincoln LN2 1EH
Doubletree by Hilton, Brayford Wharf North, Lincoln LN1 1YW
St Marks Management Office, St Marks Shopping Centre
Home Nightclub, 4 Park Street, Lincoln LN1 1UF
Waterside Shopping Centre (Between O2 and Goldsmiths), High Street, Lincoln LN2 1AP
Magna Carta Public House, 1 Exchequer Gate, Bailgate
Ask For Angela
Customer safety is a top priority for venues in Lincoln, therefore, the #NoMore campaign is in place to ensure that Lincoln is a safe environment for everyone. Part of this campaign is 'Ask for Angela' - a safe way to help you get out of an unsafe situation when in a bar or club setting. Venues taking part in the campaign will display signs within their business.
If you feel like you're not in a safe situation, go to the bar and 'Ask for Angela'. The bar staff will help you get out of that situation and call a taxi or help you out discreetly, without too much fuss.
The #NoMore campaign also includes a Check Your Drink (CYD) pack, which involves a drink spiking detection test to combat the problem of drink spiking.
Ask for Angela and CYD run at many Lincoln bars, pubs, and clubs, look for the posters displayed in the venues that are part of the scheme.
If you are at a venue in Lincoln and experience or witness anything that makes you feel uncomfortable or unsafe, please speak to a member of staff or security immediately.
Licensing Savi
Launched in March 2021, the Licensing Security & Vulnerability Initiative (Licensing SAVI) is a ground-breaking initiative which brings together for the first time, the guidance, standards and advice that licensed premises need to meet the requirements of
Responsible Authorities in England and Wales. Developed at the request of the Home Office and backed by the NPCC, Licensing SAVI will reduce the demand on police officers and staff by providing written advice and guidance for licensed premises to help raise standards and provide a safe and crime-free environment. It will help licensees demonstrate compliance with the Licensing Act 2003 and promote the four Licensing Objectives: prevention of public nuisance; prevention of crime and disorder: protection of children from harm; and public safety.
Contained in an online self-assessment, Licensing SAVI provides definitive information on effective management practices and operational security as well as some practical examples, which some licensed premises may not have considered before, including several new and improved security standards, which have been developed to address emerging criminal activity. It includes COVID-19 guidance.
Lincoln BIG are working with partners at Lincolnshire Police and Police Crime Prevention Initiatives (Police CPI), to offer venues in the city an opportunity to take part in the Licensing Security & Vulnerability Initiative (Licensing SAVI) to help their business build customer loyalty, attract new customers and grow support from your local community.
www.licensingsavi.com
Street Pastors
Street Pastors operate in the City Centre on Saturday nights and the last Friday of every month between the hours of 10:30pm and 3:30am, plus Bank Holiday Sundays. They are on hand to call the appropriate services if needed and help people get a taxi home, contact friends and family, be a listening ear and even just chat with people. They carry bottles of water, flip-flops, space blankets and tissues and are First Aid trained. The team out on patrol have direct contact to the CCTV control room via their radios, as well as carrying mobile phones.