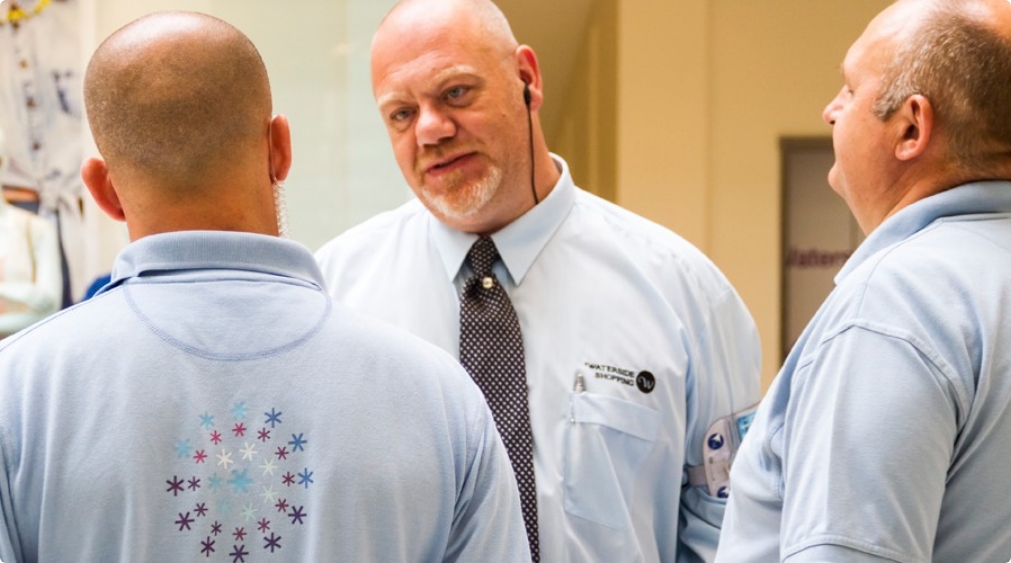 Safety & Security
Lincoln BIG works with businesses around the city centre to ensure a safe and secure experience when trading, shopping or visiting.
Security Group
The Security Group provides the following services free of charge to members within the BID:
Membership to the Security Group 'Shopwatch' Scheme.
Intelligence Meetings.
Encrypted radios are also available to lease providing you with connectivity to CCTV control room, city partners and other businesses operating in Lincoln
Security Group Intranet Access, including access to DISC App.
Free Radio Training
Safe City
In association with EMAS, Lincoln BIG are responsible for 7 defibrillators across the city. The defibrillators are very easy to use and have already been instrumental in saving lives. Defibrillators are located at the following locations within the City:
Lincoln BIG Office, BS1, The Terrace, Grantham Street LN2 1BD
Cube and Triangle, 40 Silver Street, Lincoln LN2 1EH
Doubletree by Hilton, Brayford Wharf North, Lincoln LN1 1YW
St Marks Management Office, St Marks Shopping Centre
Home Nightclub, 4 Park Street, Lincoln LN1 1UF
Waterside Shopping Centre (Between O2 and Goldsmiths), High Street, Lincoln LN2 1AP
Magna Carta Public House, 1 Exchequer Gate, Bailgate
There is also access to free defibrillator training.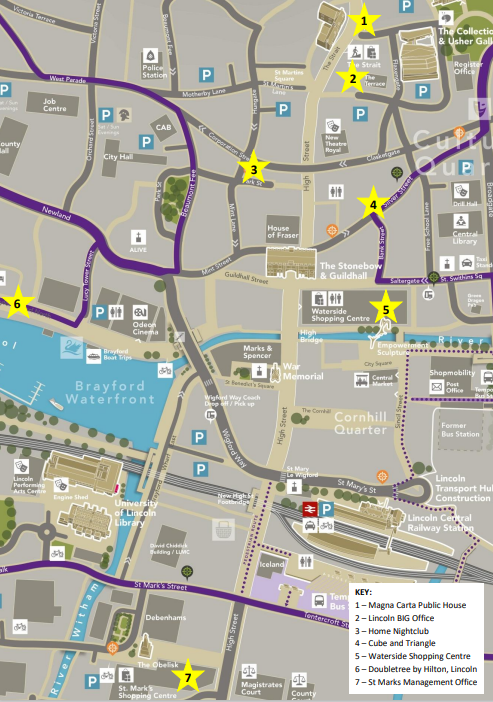 It is hoped that these services will help businesses to work in partnership with each other and other agencies to combat crime within their stores. The services are also available outside the BID area, charges apply and are based on the businesses rateable value.
Daytime Security Package
Membership of the 'Shopwatch' scheme is part of the Daytime Security Package which is a formal agreement between Lincoln BIG, Lincolnshire Police and the City of Lincoln Council.
Intelligence meetings are held allowing Lincolnshire Police, the Council and Lincoln BIG as well as Security Group members to swap useful information.
Free radio training training is offered on request.