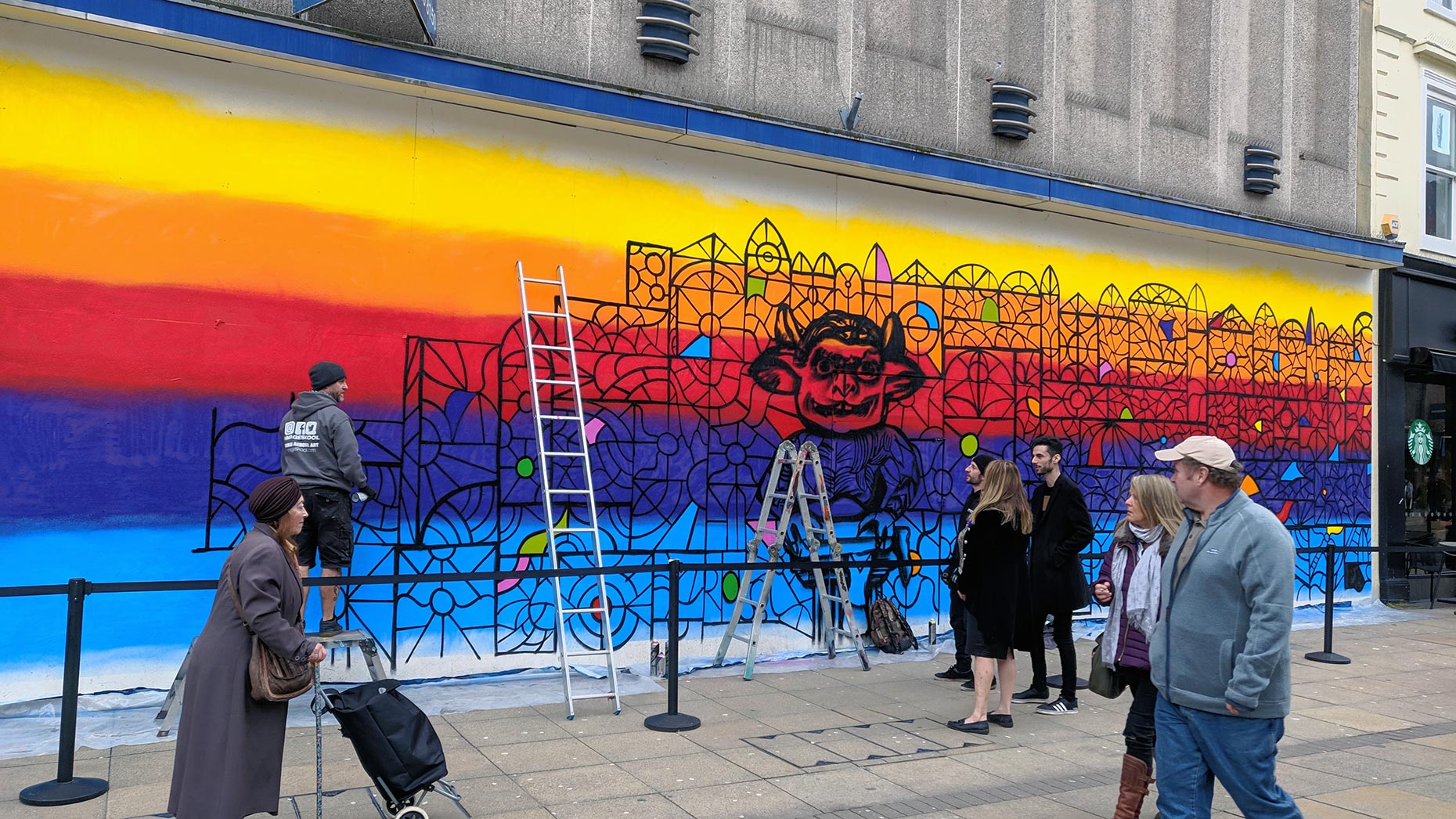 Lincoln Creates
Lincoln Creates 2022 is a new fund which is designed to support new creative art projects in Lincoln city centre.
About Lincoln Creates 2022
Lincoln Creates 2022 has been made possible with some of the money raised from the public auction of the Lincoln Imps in 2021. Lincoln Creates is managed by Lincoln BIG and supported by partners, including local arts organisations.
The fund aims to encourage artists and businesses to work together on visual art projects which will make Lincoln City Centre a more vibrant place to live, work or visit. Art projects can take the form of murals, sculptures, installations created using different materials and processes. Art projects can receive funding of up to 100% with grants available of between £500-£5,000 towards their project. However, priority will be given to concepts put forward by artists and businesses working together.
How to apply
Download Application Guidance and Application Form
Complete the Application Form
Submit to: OliviaDexter@lincolnbig.co.uk
If you have any questions about the application process, please contact Olivia Dexter, OliviaDexter@lincolnbig.co.uk
Previous successful projects
The Lincoln Creates panel met in December 2018 to consider presentations from six artists shortlisted from seventeen applications for funding. The following five projects were chosen to take place across the city centre during 2019.
Share Pavilion: Stokes Coffee with the artist Nadya Monfrinoli - located at The Lawn
Window cut outs: Venues and businesses across the City Centre with the artist Lena Sass
Poetry in the City: Venues and businesses across the City Centre with Women in the Arts
Brayford Underpass: Brayford Waterfront with the artist James Mayle
Origami window and store displays – with Bluebird Arts and Paperchase working with Zen Pulp